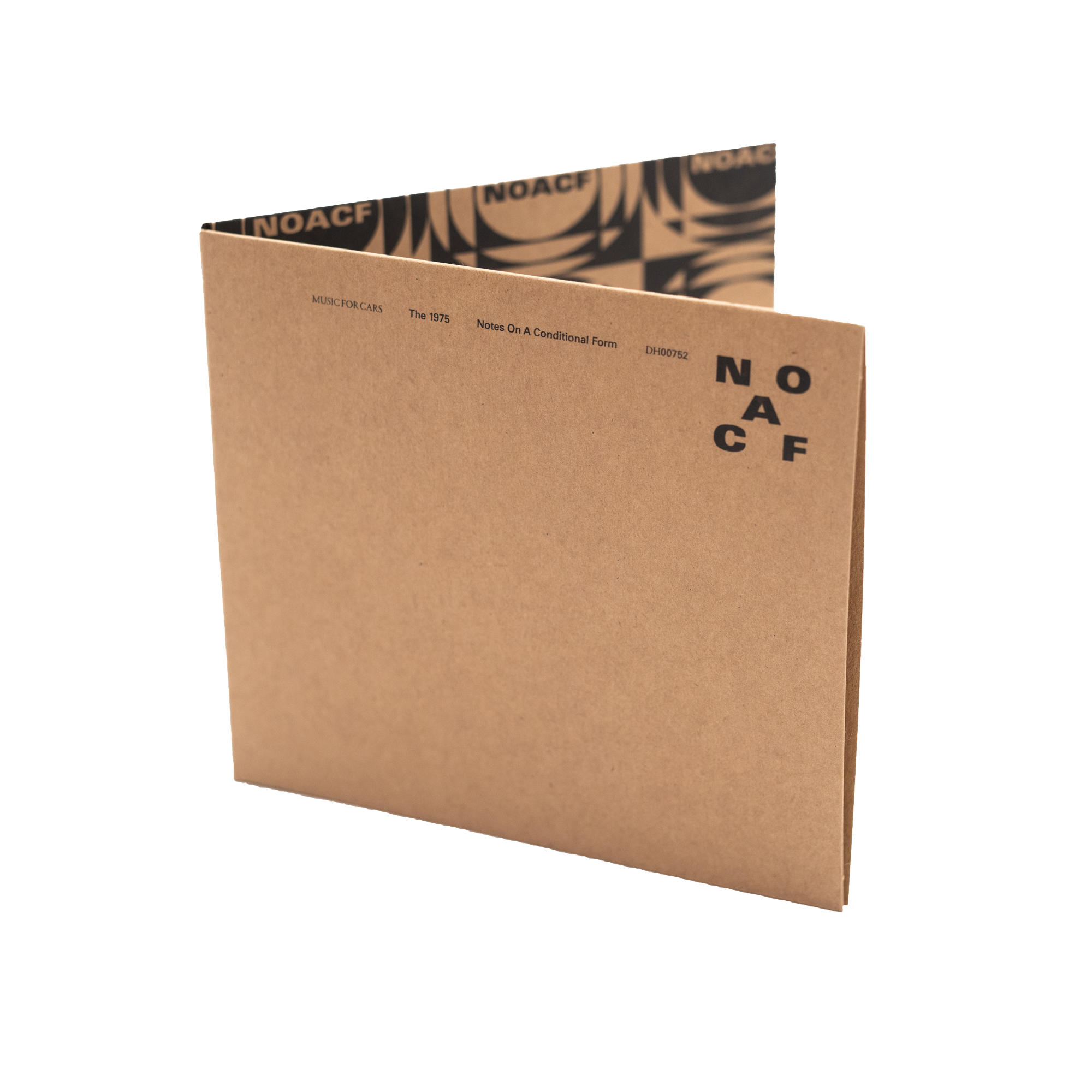 Notes On A Conditional Form – Softpack CD
Softpack CD pressing printed on 100% recycled Kraftpak card. The new 22 track album from The 1975 includes the single 'If You're Too Shy (Let Me Know)'.
When possible each element of the packaging is manufactured using 100% recycled card. The CD is protected by a 100% recyclable sleeve.
1. The 1975
2. People
3. The End (Music For Cars)
4. Frail State Of Mind
5. Streaming
6. The Birthday Party
7. Yeah I Know
8. Then Because She Goes
9. Jesus Christ 2005 God Bless America
10. Roadkill
11. Me & You Together Song
12. I Think There's Something You Should Know
13. Nothing Revealed / Everything Denied
14. Tonight (I Wish I Was Your Boy)
15. Shiny Collarbone
16. If You're Too Shy (Let Me Know)
17. Playing On My Mind
18. Having No Head
19. What Should I Say
20. Bagsy Not In Net
21. Don't Worry
22. Guys
Formats: 

CD Album
Label:

Polydor